Elizabethtown College Solar
2 MW (AC) project located in Elizabethtown, PA.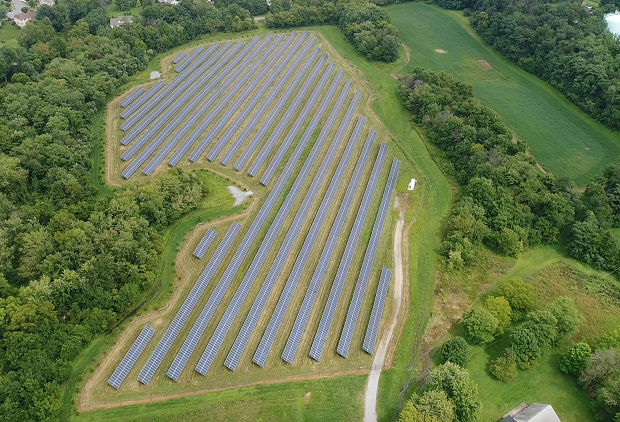 Description
The Elizabethtown College Solar project utilizes a fixed-tilt racking system and is expected to produce around 3,300 Megawatt-hours annually.  The power is delivered to Elizabethtown College, who also hosts the site. The College hosts undergraduate classes that study and observe the solar project as part of its coursework.
The project was planted with pollinator-friendly ground cover and landscape buffering, allowing for a diverse landscape that attracts bees, birds, butterflies, and other small wildlife.
Elizabethtown College Solar has been online since early 2016.
Community Benefits
Hedges future rising energy costs for Elizabethtown College through a 20-year power purchase agreement.
Pennsylvania's largest higher education-sited solar array.
Supplies more than 20 percent of Elizabethtown College's annual electricity needs.