Comanche Solar
120 MW (AC) project located in Pueblo, CO.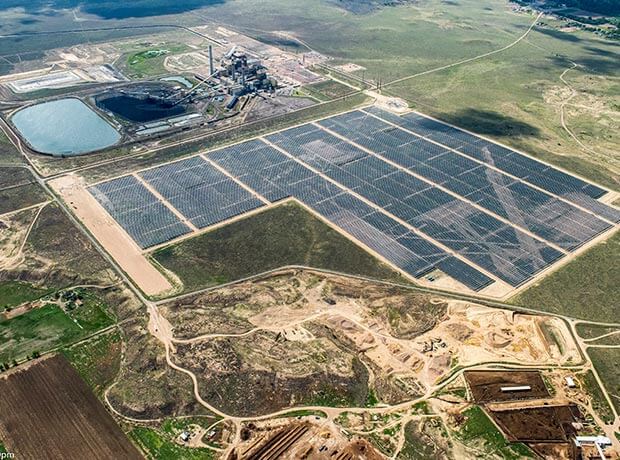 Description
The Comanche Solar project was selected by Xcel Energy through a competitive bid process to supply the majority of its solar generation portfolio. The project was found to be more cost effective than natural gas on a dollar per megawatt hour basis. Comanche Solar is one of the largest solar projects east of the Rockies.
PHOTO CREDIT: Construction Contractor, RES America Construction Inc.
Comanche Solar has been online since 2016.
Community Benefits
Makes solar energy a cost-effective choice for large energy users and delivers significant environmental benefits.
Generates enough energy to power more than 31,000 homes.
Reduces CO2 by 3.5 million tons over a 25-year lifecycle.