Clarkson Solar
2 MW (AC) project located in Potsdam, NY.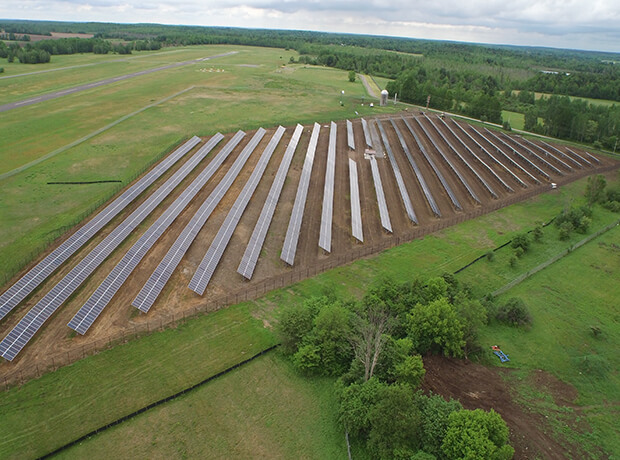 Description
The 2 MW (AC) Clarkson Solar project is on land owned by Clarkson University. The site is located adjacent to a municipal airport, which required a detailed glare analysis to be performed. Clarkson University purchased the power produced by the facility through a long-term, fixed-rate contract which will act as a hedge to future rising energy costs.
Clarkson Solar has been online since late 2014.
Clarkson Solar Construction
Community Benefits
Hedges future rising energy costs for Clarkson University through long-term, fixed-rate contract.
Designed to withstand extreme weather and snow conditions to enhance energy resilience.
Designed for minimal disturbance to the land and community.