Butler Solar
103 MW (AC) project located in Butler, GA.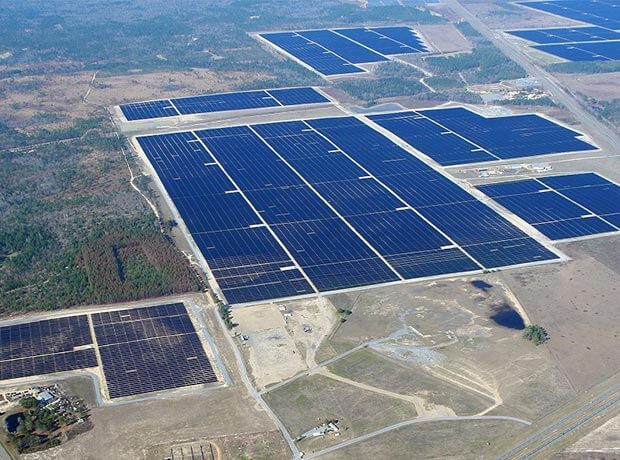 Description
The Butler Solar project was selected by Georgia Power through a competitive bid process.  The utility determined that the project was competitive and cost effective and decided to include it in its 2015 energy portfolio. Purchased in 2015 by Southern Power, subsidiary of Southern Company (NYSE: SO).
PHOTO CREDIT: Southern Power
Butler Solar has been online since 2016.
Community Benefits
Expands renewable energy generation in the Southeast.
Uses tracker technology, which follows the sun's path, to optimize production.
Generates enough energy to power more than 25,000 homes.