Amazon Solar Farm Virginia – Southampton
100 MW (AC) project located in Southampton County, VA.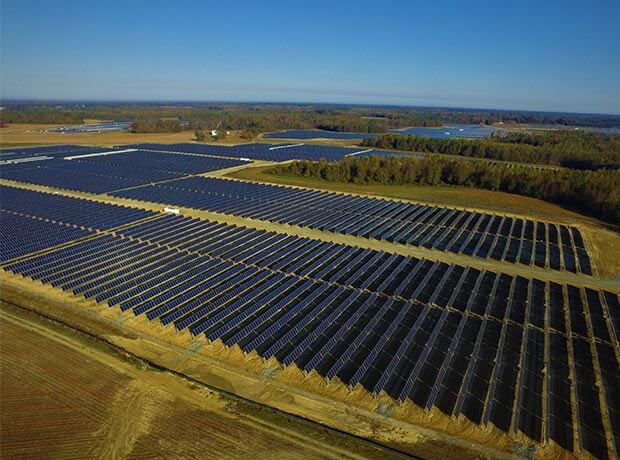 Description
Amazon Solar Farm Virginia – Southampton is a solar project in Southampton County, Virginia supplying Amazon Web Services data centers in Virginia under a long-term Power Purchase Agreement. Built, owned and operated by Dominion Energy, Inc., a subsidiary of Dominion (NYSE: D). The solar project avoids the release of 134,377 tons of carbon dioxide, 631 tons of sulfur dioxide, 315 tons of nitrogen oxides, and 12 tons of particulate matter annually. Project utilizes single-axis tracker technology, which follows the sun's path providing high peak production.
Amazon Solar Farm Virginia – Southampton achieved commercial operation in 2017.
Community Benefits
The largest solar farm ever constructed in Virginia.
Will generate 210,000 Megawatt-hours of electricity per year – enough to power 19,000 homes.
Energy purchased by Amazon Web Services as part of their effort to achieve 100% renewable energy use for data centers.