Community Impact
Making a difference, one clean energy project at a time.
Community Energy strives to be a good neighbor by working closely with local partners to ensure that all of our projects support community needs for the long-term.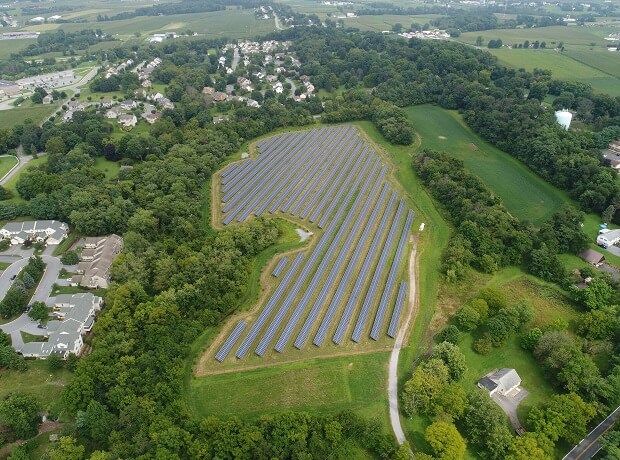 Our team goes beyond building reliable energy infrastructure -- we positively impact communities and enhance environmental benefits.
Our team regularly meets with local residents to seek input on proposed plans and revises plans in response to requests. Community Energy also holds outreach activities and open-house style meetings to provide resources, educate interested parties, receive public comment and answer questions about proposed projects.
We value our relationships with local partners and community members and work diligently to ensure our renewable energy projects will be good neighbors for many years.
Community Benefits
We build projects with the wider local community in mind. We seek to create job opportunities and contract locally for goods and services so that our solar projects not only benefit the private landowners but also create significant economic opportunities in the community.
Generating Jobs
Our projects have brought permanent operations and maintenance jobs to numerous communities across the nation.
Helping Farmers
Land leases provide significant long-term economic benefits through a consistent revenue stream for local farmers.
Leading the Energy Transition
Our projects reduce reliance on fossil fuels and provide stable, long-term fixed-cost energy to achieve sustainability goals.
Environmental Benefits
Our projects reduce air pollution and offset millions of tons of carbon dioxide emissions. Our team is committed to combating the growing impacts of climate change by delivering carbon free energy resources that offer benefits ranging from minimal land disturbance to less light pollution. In total, our 2,000 megawatts of renewable energy projects produce enough energy to:
357 k
Power over 357,355 homes per year
3,413,677 T
Offset 3,413,677 tons of CO2 per year
4,044,323 ac
Equal the amount of carbon captured by 4,044,323 acres of U.S. forests per year
3.4 MM
Offset 3.4 million pounds of coal burned per year
7,169,828 bbls
Offset consumption of 7,169,828 barrels of oil