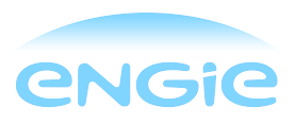 Adams County, PA Solar Project: April Webinar
ENGIE and Community Energy anticipate beginning construction of the Adams County, PA solar project in May 2020. The 80-megawatt solar array will generate 22% of the City of Philadelphia's expected consumption over a long-term contract. As the largest solar construction project in the region, the development will consist of multiple arrays of solar panels mounted on single-axis tracker units with electrical components connecting the generation facilities to the nearby transmission grid. More background on the project can be found in a December 18, 2018 project announcement linked here.
The Economic Opportunity Plan includes goals for procuring subcontracting services and supplies from City of Philadelphia based minority, women, and disabled-person owned (M/W/DSBE) businesses. Scopes of work are both general in nature and specialized to the solar industry. The various scopes of work will be overseen by a general contractor who will work with subcontractors to build and implement the project using best practice contracting and performance standards.
Project Webinar Presentation
04.08.2020: Adams Solar Information Session
Pre-Qualification
Firms will need to have relevant project experience, employees with relevant experience, and other qualifications. Vendors will also need to have at least three years of certified financial statements and annual revenue equal to a minimum of two (2) times the amount of the scope of work they apply for. The deadline to pre-qualify is April 10, 2020.
Companies interested in subcontracting and supplier opportunities can review the various scope of work statements and access the pre-qualification form in the links on this page. If you have any questions concerning the pre-qualification process, please email Project Director, Tom Green at tom.green@engie.com.
Pre-Qualification Form and Subcontracting Services Examples
Civil Work
Fencing
Pile Installation
Tracker Installation
Solar Module Installation
Electrical Work