Review the Program and Sign Up Today!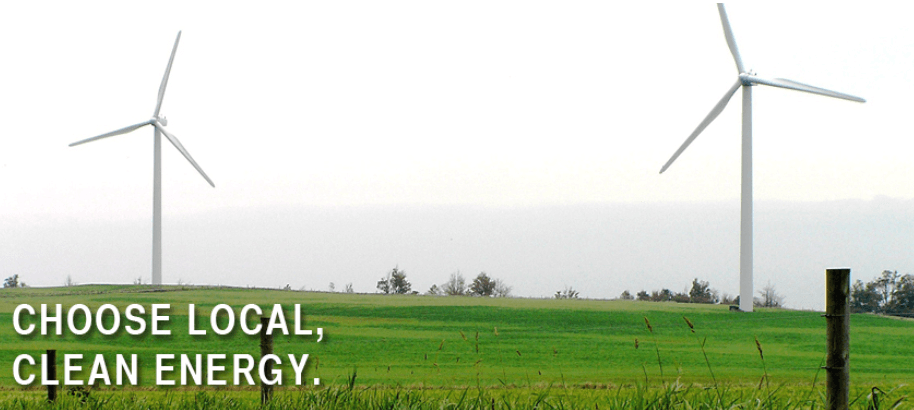 For as little as $5.00 per month, all RG&E service territory families and businesses in New York state have the opportunity to "Catch the Wind!" and support the development of clean, renewable wind energy – it's easy!
100% NewWind Energy® available in 'blocks' of 100 kilowatt-hours (kWh)
$2.50 per 100 kWh block
When you sign up, a portion of your electricity will be supplied by pollution-free wind energy. Your wind energy charge will appear right on your monthly RG&E electricity bill and you are ensured the same quality and reliable service as always. Together we can make a difference! Those who sign up for pollution-free wind energy support the development of clean, endless wind energy right here in New York State. That choice means cleaner air, greater energy independence and a more secure energy future for everyone.
Additional Info:
Please note: There is a 2-block minimum purchase. Cost is in ADDITION to your current electric bill and is paid monthly. Six Blocks supports 100% wind power for the average home (600 kWh). Check your monthly usage to see how much it would take for you to purchase 100% NewWind Energy.
Questions: Call us at 1.866.946.3123.
Signing up for NewWind Energy is easy!
Simply click the sign-up button above to complete the enrollment process. You will be redirected to RGE's website.