Jersey-Atlantic Wind Farm
Coastal breezes are a great national energy resource, but these winds are very rarely harvested. In fact, the Jersey-Atlantic Wind Farm in Atlantic City, New Jersey, is the country's only coastal wind project. It may also be the most visible wind farm in North America with 34 million annual visitors viewing the wind farm as the travel to the tourist destination. Located on the 50-acre ACUA wastewater treatment plant, the project's five highly visible turbines have become quite an attraction, for schoolchildren, day trippers, and international visitors.
Location: Atlantic City, NJ
Owners: Community Energy, Central Hudson Energy Group, Babcock & Brown
Turbines: Five GE 1.5 MW wind turbines
Commercial Operation: December, 2005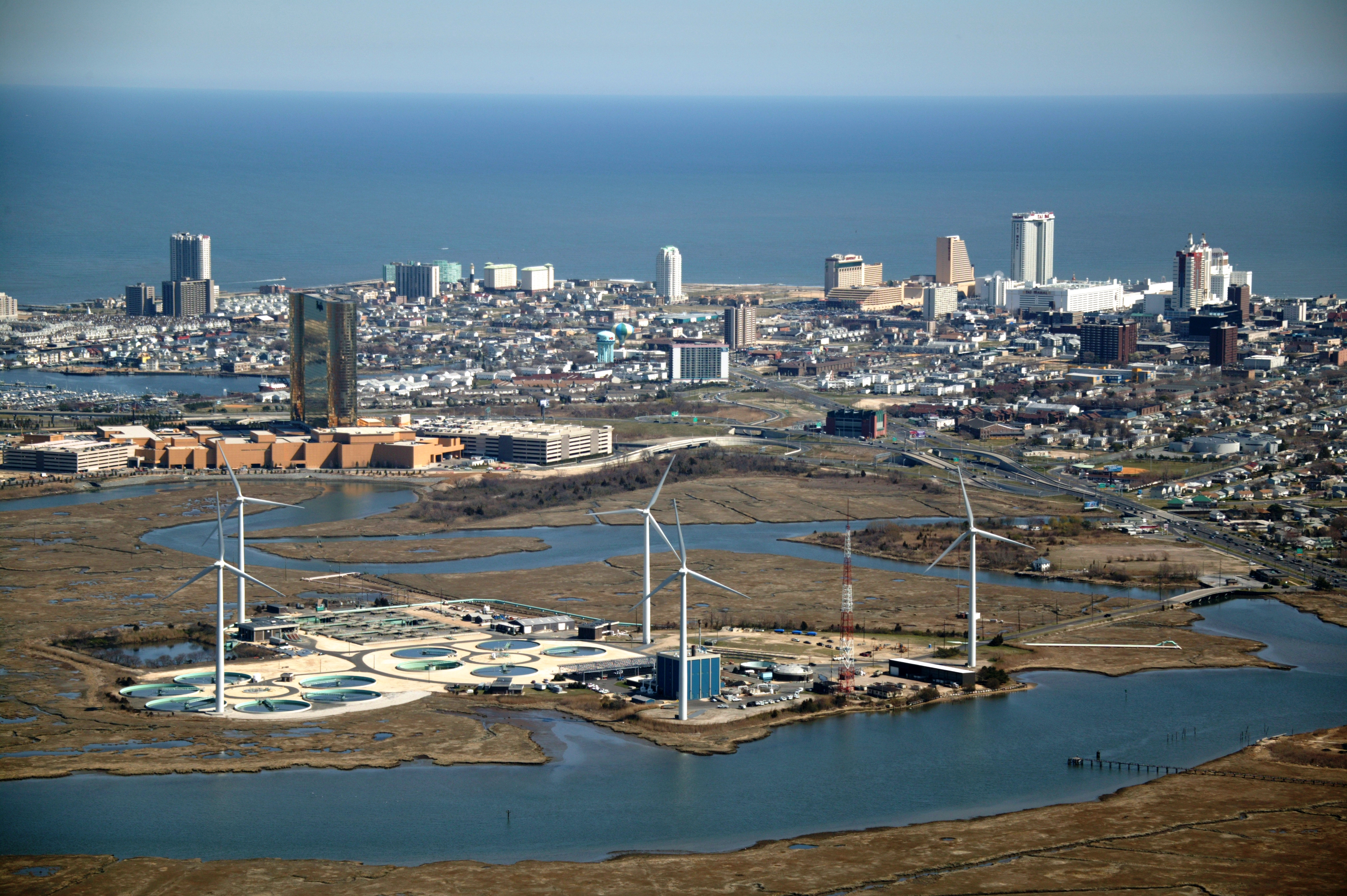 Protecting the Coastal Environment
In collaboration with our partner, the Atlantic County Utilities Authority, Community Energy carefully studied the impact of developing a wind farm in the area. We collected wind data, spoke with the community, and examined potential impact on bird life, including the first leading-edge avian radar studies under agreement with the New Jersey Audubon Society.
Leading the Marketing for Clean Energy
In 2005, Community Energy and our partners constructed the Jersey-Atlantic Wind Farm, the first wind farm in New Jersey. Financed with one of the first behind-the-meter power purchase agreements, the wind farm provides both long-term energy savings and long-term investor returns.
Support of Local Organizations
Johnson & Johnson, Rowan University, the Geraldine R. Dodge Foundation and printing company Sandy Alexander were among the first purchasers of Renewable Energy Certificates from the project, linking their sustainability commitments to this local renewable energy supply.