Barre Solar
2 MW (AC) project located in Massachusetts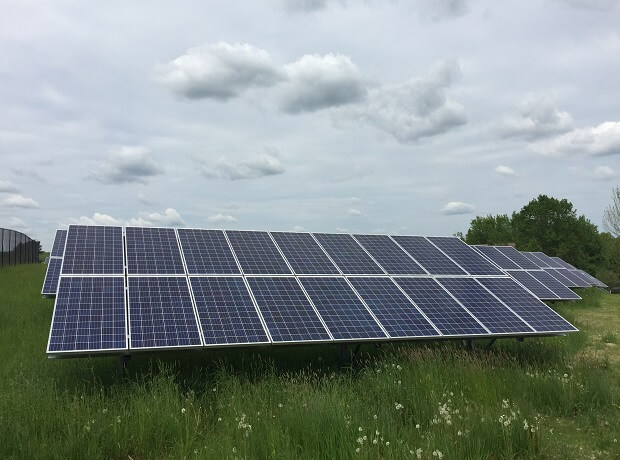 Description
Community Energy's second Massachusetts community solar garden is located in Barre, MA and has 150 subscribed households. This Community Solar project provides local residents (in National Grid utility territory) the opportunity to sign up for a Solar Share and save on their electric bills.
The Barre Solar project utilizes a fixed tilt, ground-mounted system.
Barre Solar achieved commercial operation in 2018.
Source: AlsoEnergy
Community Benefits
Comprised of three co-located projects totaling 2 MW with project generation enough to power more than 350 homes.
Over 3 million kilowatt hours of clean energy generated; eliminating over 5 million pounds of CO₂ from the atmosphere.
Owned and operated by Community Energy Solar.