Did you catch Community Energy tonight during the 6 o'clock news on CBS3? We joined Temple University's Office of Sustainability on the roof of Edberg-Olson Hall to talk about the solar installation and what it means for Philadelphia!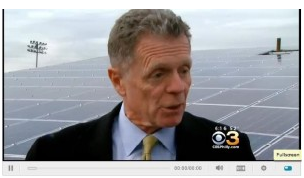 A few thousand residential electric customers joined Temple University in signing up with Community Energy to build this latest solar project, at a time when little if any solar is being built in Pennsylvania. This solar project is a live demonstration of why it pays to choose the right electric supplier. Community Energy is the only electric supplier that is not only committed to building a green utility in time to un-change climate change, but is actually doing it. 

Thanks to all of Community Energy's customers for helping us BUILD! Join us and become a solar builder today.