Dedication Ceremony to Be Held April 22nd for 2.6 MW Solar Power Plant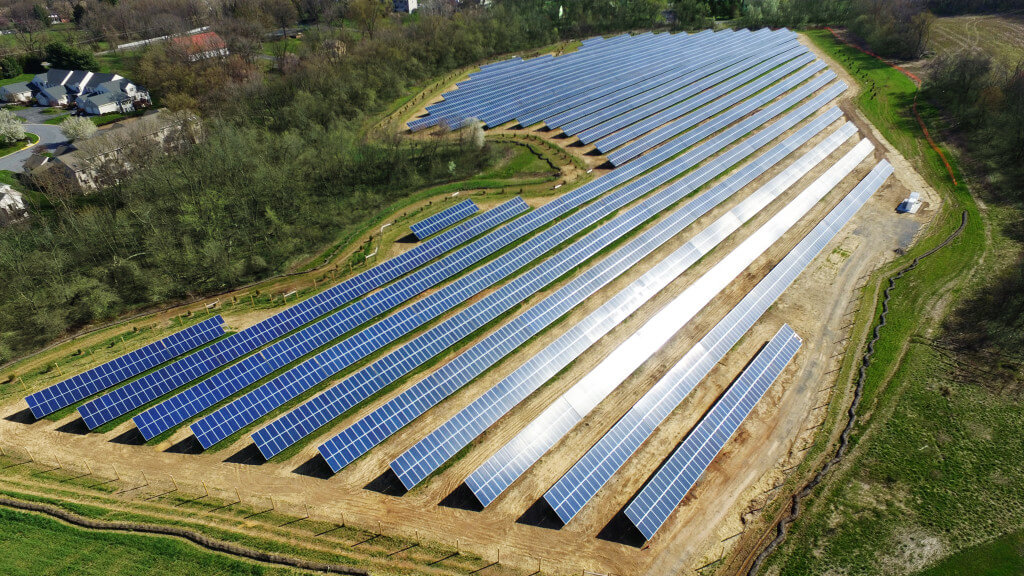 RADNOR, PA. – April 20, 2016 – This Earth Day, Community Energy will join Elizabethtown College to dedicate Pennsylvania's largest higher education-sited solar array, the recently completed 2.6 MW Elizabethtown College Solar project.  The College made a mark on its sustainability goals by leveraging a $500,000 state grant from the Pennsylvania Energy Development Authority (PEDA) to build the on-campus solar power plant on the college property in Mount Joy Township.  The project will serve as a living laboratory for college students, faculty, and staff; providing research and learning opportunities in solar energy for years to come.
"We are very honored to join our partner, Community Energy, in dedicating this distinctive facility, which enhances the environment and provides economical power to the College," said Bob Wallett, Vice President for Administration and Finance, Elizabethtown College.
Community Energy is the developer, owner and operator of Elizabethtown College Solar.  Community Energy led the market in supplying corporate and institutional customers with solar power to meet their electricity needs.
"Very satisfying to partner with Elizabethtown College to build this significant solar power plant on campus," said Brent Alderfer, President of Community Energy.  "To get serious about climate change, we need more leaders to put their commitment into action as Elizabethtown did."
The project will produce more than 20 percent of Elizabethtown College's annual electricity needs and more than 3,000,000 kWh per year – enough electricity to power over 300 homes.  The construction team included national solar installer Namasté Solar and New Holland, Pennsylvania-based Advanced Solar Industries.
Completion and dedication of the project will be celebrated at 1:30 p.m. on Friday, April 22nd at a Ribbon Cutting ceremony.  The event is open to community members, featuring speakers and tours of the solar field.
John Quigley, Secretary of the Pennsylvania Department of Environmental Protection, will speak at the ceremony.
Elizabethtown College Solar Dedication Ceremony
1:30 PM, April 22nd, 2016
777 Campus Road, Elizabethtown, PA 17022
*Program begins promptly at 1:30PM
Contact
Amy Failing
info@communityenergyinc.com
484-654-2464
About Community Energy
Since its inception in 1999, Community Energy has led the development and construction of more than 1,000 MW of wind and solar generating facilities.  Community Energy brings a long track record of successful project development, utility and retail off-take, renewable energy marketing, innovative financing, and public policy support to accelerate renewable energy deployment at scale.  With headquarters in Radnor, Pennsylvania and offices in Boulder, Colorado, Community Energy has a strong presence in both eastern and western renewable energy markets.  Community Energy celebrates over 700 MW of solar in 15 states in 2016.  For more information about Community Energy, please visit https://www.communityenergyinc.com/.